Brain Games – American Holidays Crossword
Posted on: June 19, 2020
Bored at home?
We found some brain activities online for you to challenge your brain.
There's so much to celebrate! Even if you're not an American, you'll probably be familiar with most of these popular special days. Please note: There are no spaces between words and no apostrophes in the puzzle.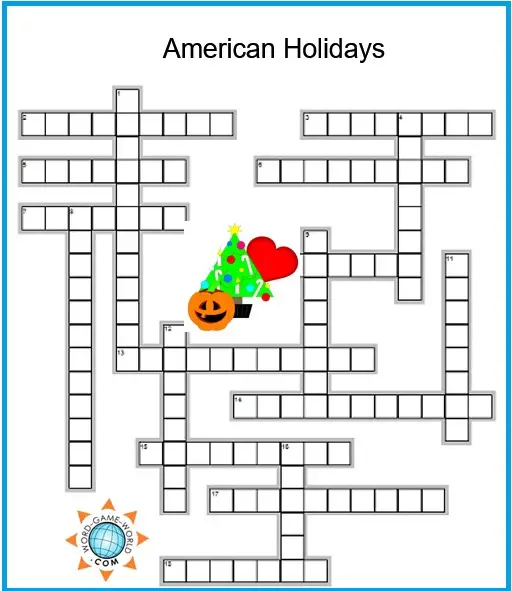 ACROSS
2. This animal stars on February 2.
3. The second Monday in October honors this explorer.
5. These women are honored on the second Sunday in May.
6. December 25
7. They're honored on the third Sunday in June.
10. Week-long African-American festival that begins on December 26.
13. First Tuesday after the first Monday in November (2 words)
14. January 1 (3 words)
15. October 31
17. Third Monday in February is ___ Day.
18. Martin Luther King, Jr. Day is in this month.

DOWN
1. July 4th is also known as ___ Day.
4. The last Monday in May is ____ Day.
8. Fourth Thursday in November
9. This environmentally-friendly day is April 15. (2 words)
11. The first Monday in September (2 words)
12. Valentine's Day is _____ 14th.
16. A Christian holiday celebrate on a Sunday in March or April